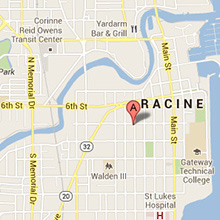 View Larger Map
Visit Us!
MISSION STATEMENT:
It is the mission of Cops 'N Kids Reading Center to enable and empower all children to strive toward the fundamental successes in life - through recognition for the importance of reading.
Green Bay Packer LeRoy Butler surprises student
Cops 'N Kids Reading Center (Racine) - Julia M. Witherspoon reading @ RUSD Roosevelt School 2017/03/31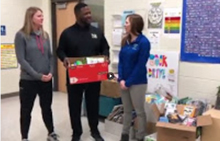 LeRoy Butler & staff members at Gifford school for a book drive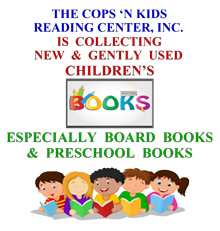 Packers Tailgate with LeRoy Butler


---

Sunday, October 27th, 2019
7pm
The Ivanhoe Pub & Eatery
Racine



Packers Tailgate with LeRoy Butler


---

Sunday, October 6th, 2019
Main Hub
Racine



Summer Program




---

June 18th to July 31st, 2019
CNK Reading Center
800 Villa Street, Racine, WI 53403
Monday thru Thursday from 1:00 – 3:00 pm

Click Here for a pdf flyer.

Click Here for a Registration Form.



Our summer program, named, "How Does Your Garden Grow" revolves around our 2 Community Gardens on Marquette Street and on Villa Street. The kids plant the seeds, water and tend the gardens daily, harvest the fruits of their labor, prepare those foods to eat as their snack for the day, read and write stories about freshly grown foods and learn as much as possible about the foods they grow/eat and the choices they make. The teachers prepare healthy snacks and teach the children about making healthy choices. The children are encouraged to try different foods and in different ways.
---

Here are photos from a previous Annual Book Giveaway. Click on photo for larger view.
Some photos courtesy of Greg Shaver for The Journal Times.
Home | Events | Community | Curriculum | Donate | Volunteer | History | Founder | Contact Us